Coverstar Emilia Ortiz photographed by Lula Hyers for Salty.
Salty's feminism is not millennial pink. It's not brand-safe, snackable, or neatly packaged for retweets.
Salty is a 100% independent, membership supported newsletter, bouyed by the voices of women, trans and non binary contributors from all over the world. 
Salty launched on International Women's Day in 2018. (But was kicked off Mailchimp a few hours later, lol.)
Salty's mission is to pass the mic to Salty babes across the world and amplify their unique stories on our platforms – in our newsletter, on our website and via our social media channels. 
We fight for digital visibility for women, trans and non binary people and are working everyday to make sure our stories are not erased from the internet. Salty's Algorithmic Bias Research Collective is explores and exposes algorithmic bias against our community.
The Salty website has been recognized by the United States Library of Congress to be a digital artifact of historical importance and is kept in the national digital archive.
How it Works:
Salty is a newsletter, and is currently FREE.  Subscribe here and you will receive Salty in your inbox two or three times a month. Our newsletter contains all original content and once a month, a feature with a Salty cover star.
note: If you can't find the newsletter in your inbox, check your spam folder. And please mark our address as "not spam." If the newsletter isn't in your spam folder either, you should look in the Promotions or Updates tab. If you still can't find it, give up and go to www.saltyworld.net, where you can always find the latest.
How can I be published on Salty?
Salty content is primarily community generated and submitted. We welcome your voice. Submit your written pitches here.
If you'd like to submit your photos or artwork for consideration, please submit via this form. 
How Does Salty Stay Afloat?
Great question. The answer is, YOU!
Although we've seen unprecedented growth in a vast underserved market, Salty has limited access to the resources that are otherwise available to traditional media. We are not backed by investors, we are unable to join advertising networks, but instead we rely on our Members to contribute monthly to help keep us afloat. Become a Member here! As of October  2020, we are still a few thousand members short of being able to cover our overhead costs. Or make a one-off contribution here. We need you!
Who Runs Salty?
Here are some of  the people who currently pitch in each month to help bring Salty to life. The Salty team is made up of women, trans and non binary people (plus a sprinkling of queer guys.) There has never been a straight cis man on a Salty set, ever.  ¯\_(ツ)_/¯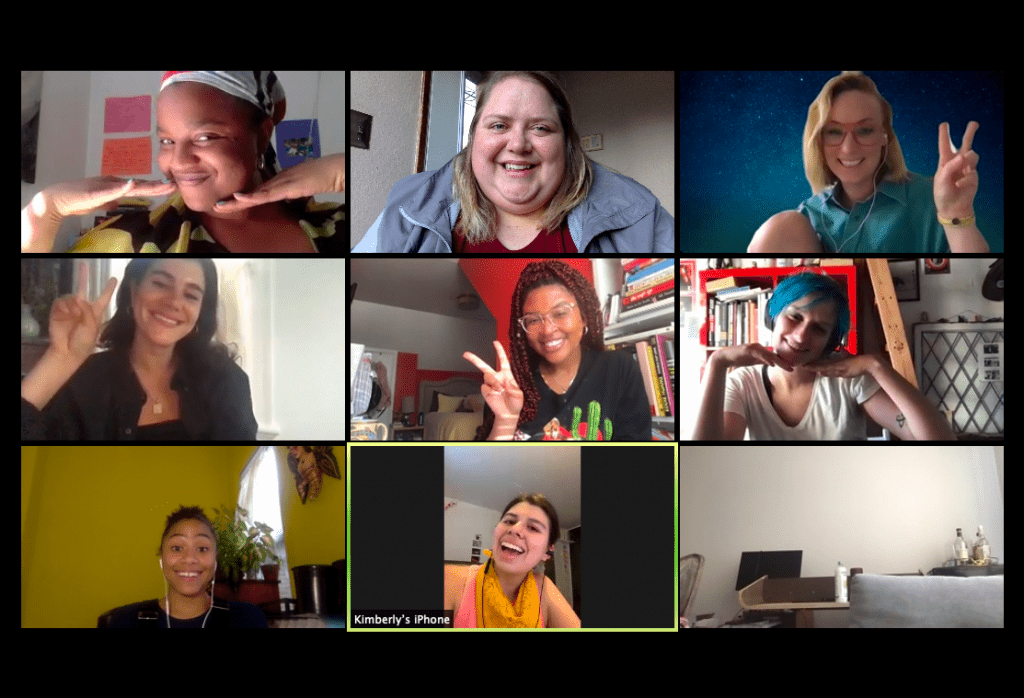 What Does Salty Stand for?
From day one, we created some central brand tenets to guide this project. Where ever Salty goes, we promise to uphold these core values and use them as Salty's North Star. We value Inclusivity, Celebration, Authenticity, Fun and Respect. That means our focus is on celebrating people and amplifying stories that empower, educate and uplift our community.