Images by Holly Grace Jamili.
Victoria's Secret ain't got nothing on this.
On Saturday December 1, Salty partnered with the 2019 #theREALcatwalk, the third and largest iteration of the guerilla style, flash mob-like fashion show in Times Square, NYC. More than 200 models from all over the world- from Italy, California, London, Texas and more – walked in lingerie and swimsuits in a symbolic act to celebrate all bodies and highlight the need for diversity and inclusivity in fashion and beyond.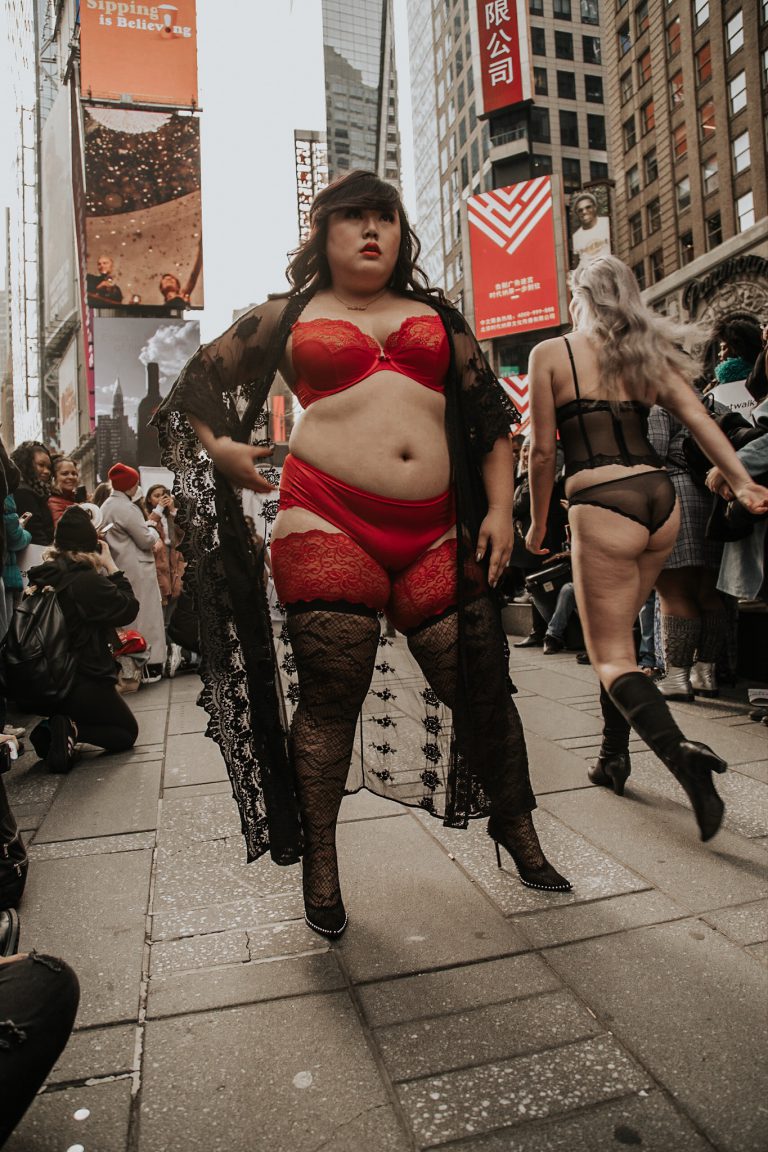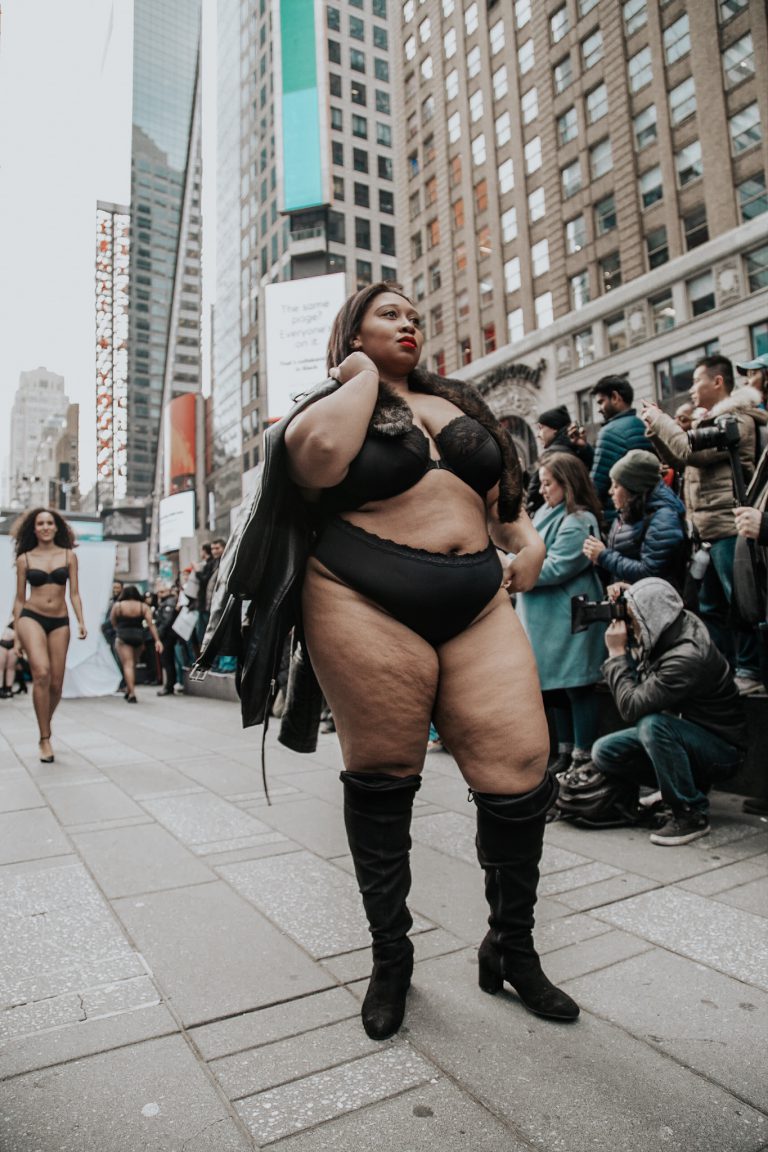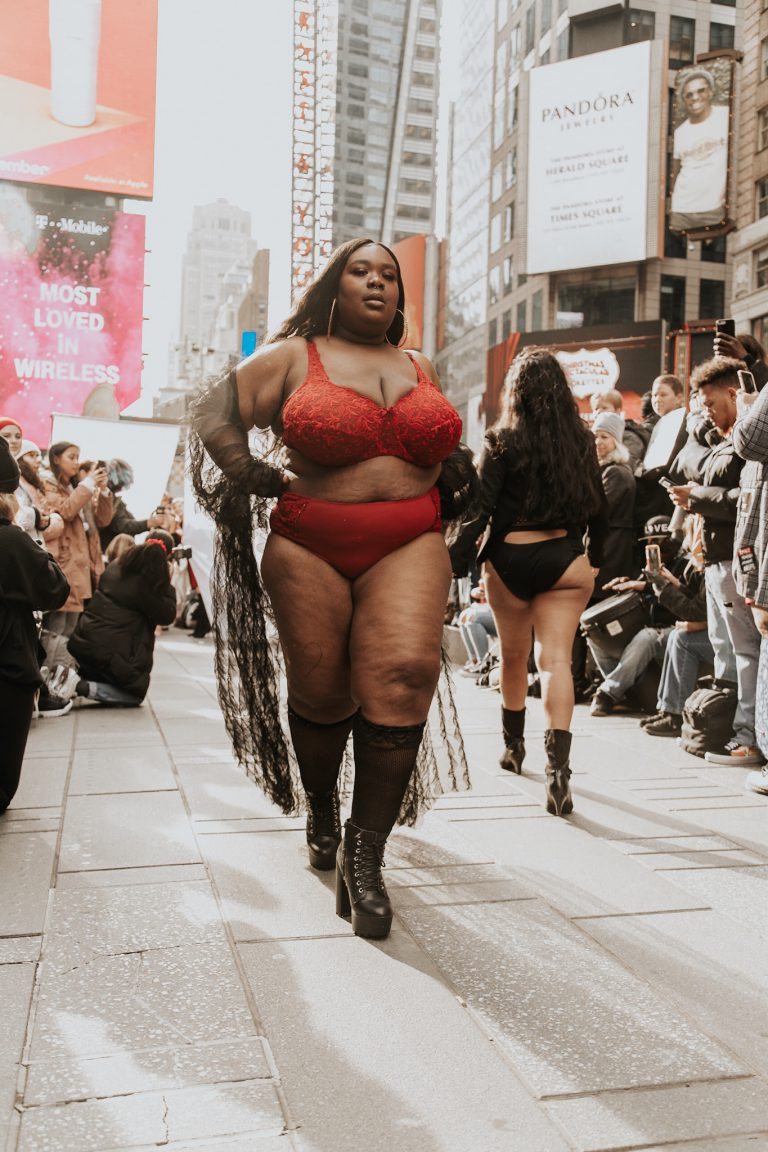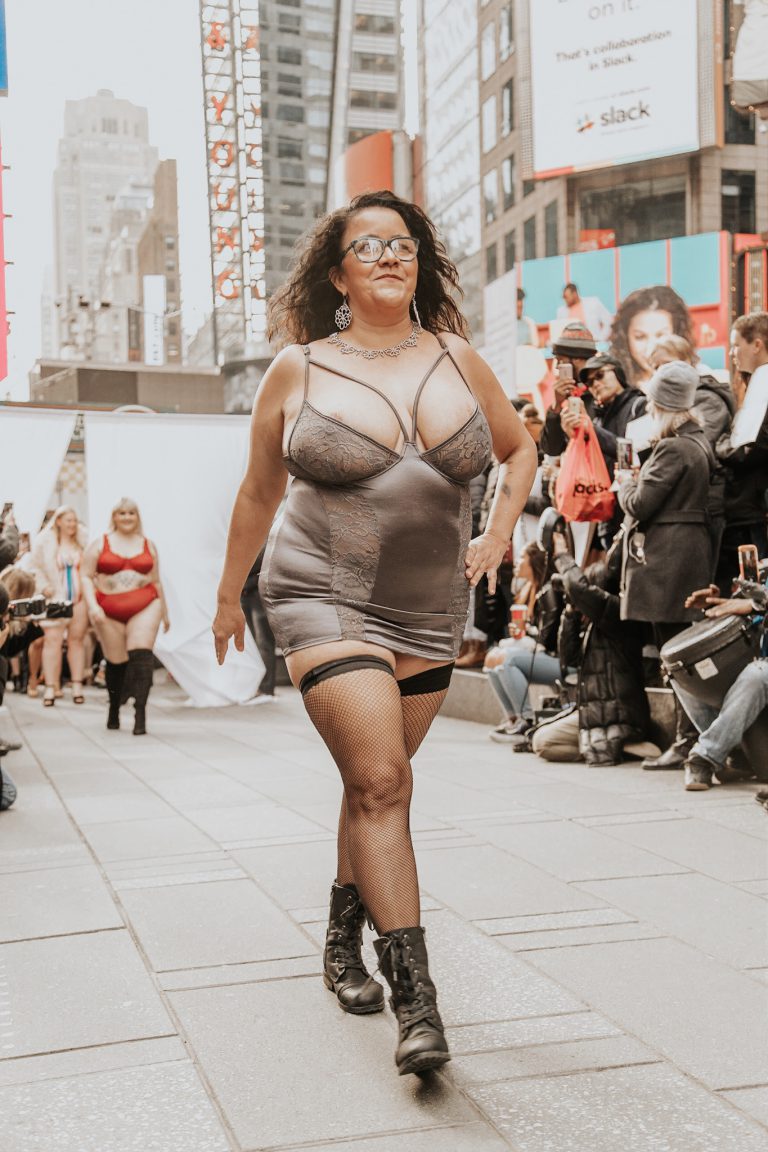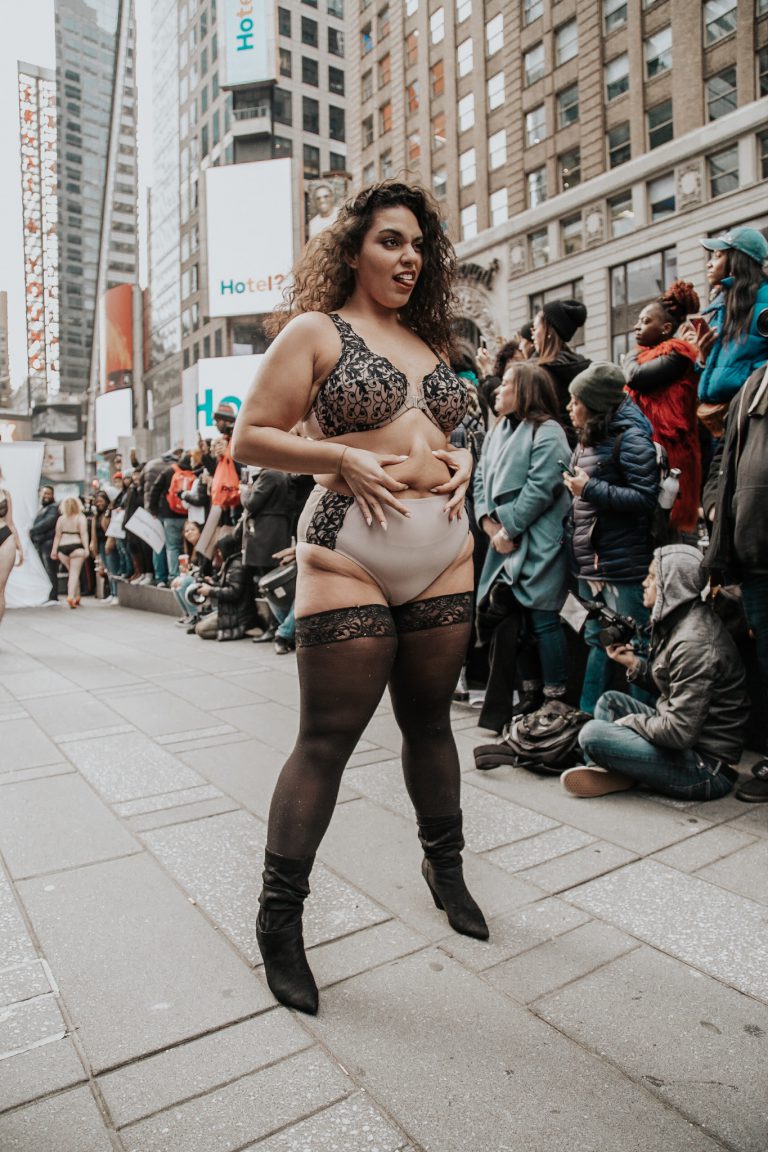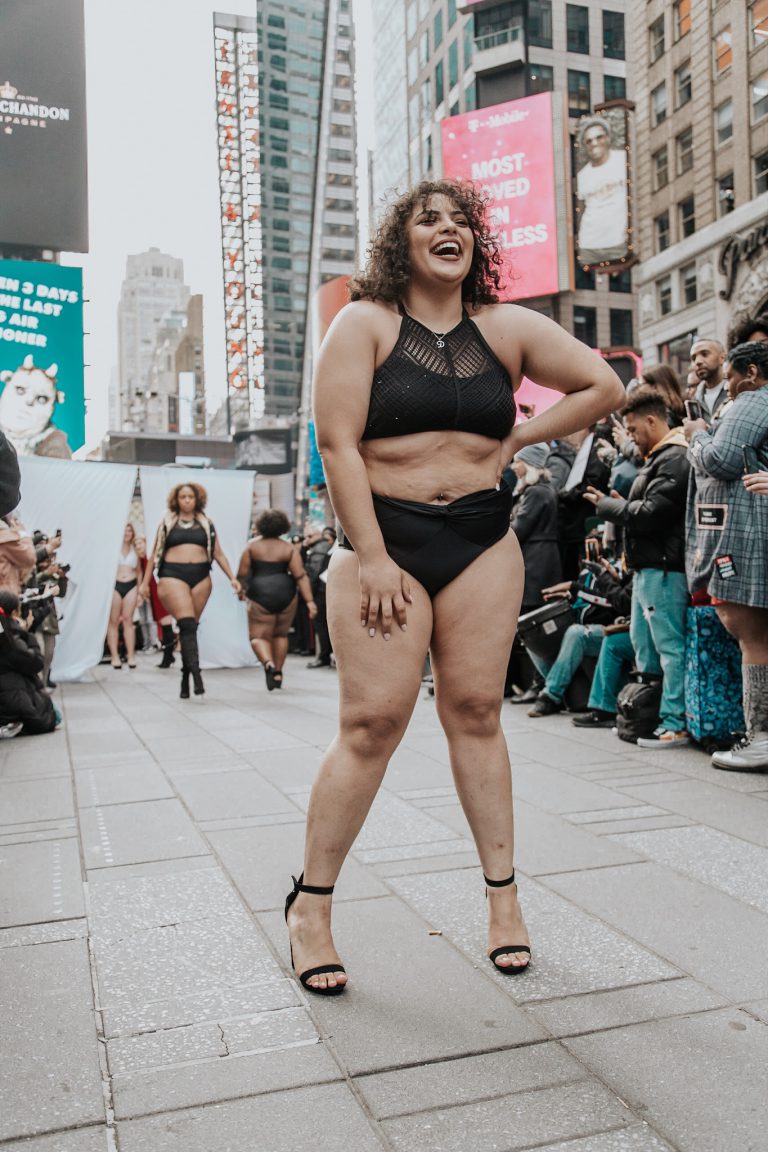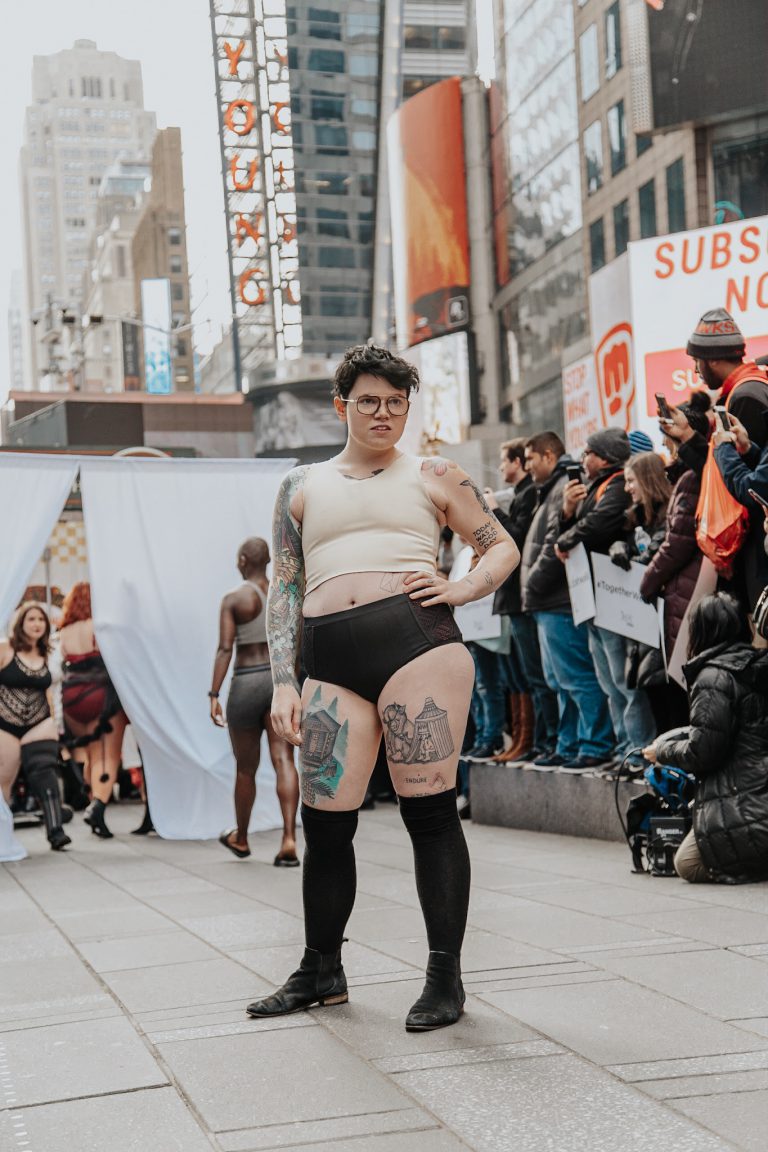 Established four years ago by by model and Next Top Model alum Khrystyana Kazakova, the mission of #theREALcatwalk has since expanded to highlight broader issues: a statement on body acceptance, self love, mental illness awareness, visibility, feminism and diversity. She tells Salty, by creating #theRealcatwalk, "I'm using my platform and privilege to celebrate other people" she told us. This year's show was organized in less than two weeks, with the support of a growing network of body acceptance activists. Casting was open to the public, and coordinated through social media. This year, Salty came on board as the media sponsor.
"What a dream to be a black, plus sized trans model and open up a show in the middle of Times Square and have the world at you feet" says model Jari Jones, who opened the show. "We are on the brink of real change in this industry."
Scroll through for more pics and coverage! All photographs by Holly Grace Jamil.
She also says "It's not just about being curvy, it is about being yourself. It doesn't matter if you are curvy, petite, trans, athletic, over 40, over 50, it is just about knowing you are beautiful."
"I walked to represent everyone that feels ashamed because their body has gone through changes- to the mom who has had her children and doesn't feel that she is beautiful enough." – Model Christy Osoria
"This day has changed me, and I will continue changing the world." – Model Molly Jayye.
"All the fear, self doubt and self hate fell to the wayside when I stepped through the curtains and onto the runway. It was the most empowering things I've ever done in my life." – Kayla Logan